The Vintage Motorcycle Club have a 1911 Precision motorcycle which was acquired from a club member.
The bike had been in the possession of the club for a couple of years and the rule is that the bike may not be sold.
This bike has taken part in a number of DJ Runs and in its last run, 1996, the bike was involved in an accident with a Taxi in Newcastle at the end of day 1. Needless to say the bike was practically a write-off and over the past number of years the bike has been on the path to restoration and has passed through a number of hands to get to the current state.
I am the current 'caretaker' of the bike and completing the final touches to get the bike ready for a) the annual concours in Kenya and b) for the 1913 DJ run which i hope to take part in on this particular bike.
In order to do this i will need to get seriously fit and lose some weight!
Anyway, the bike is almost done and on Saturday i took a couple of snaps.
Work that still needs to be done is as follows:
- Front brake installed
- Left pedal mechanism to be fixed and fitted (part currently being custom made)
- Rear stand catch to be repaired and fitted (part currently being custom made)
- New front wheel with original hub. A new wheel and tyres were ordered and received from the UK. The wheel is currently being built up. At the moment the bike has a "Dik Weil" on the front!
- Roadworthy, paperwork, etc.
- We are also looking at modifying the rear wheel mechanism to make it easier to pedal the cycle
The bike is a 1911 Precision, 600cc single speed pedal driven motorcycle.
No clutch, manual air / fuel mixture operated
In all her glory
The logo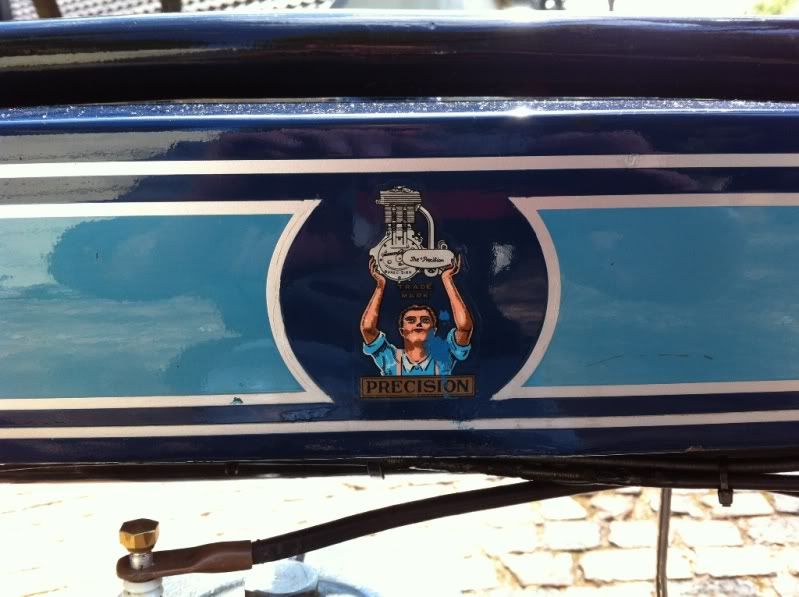 The riders view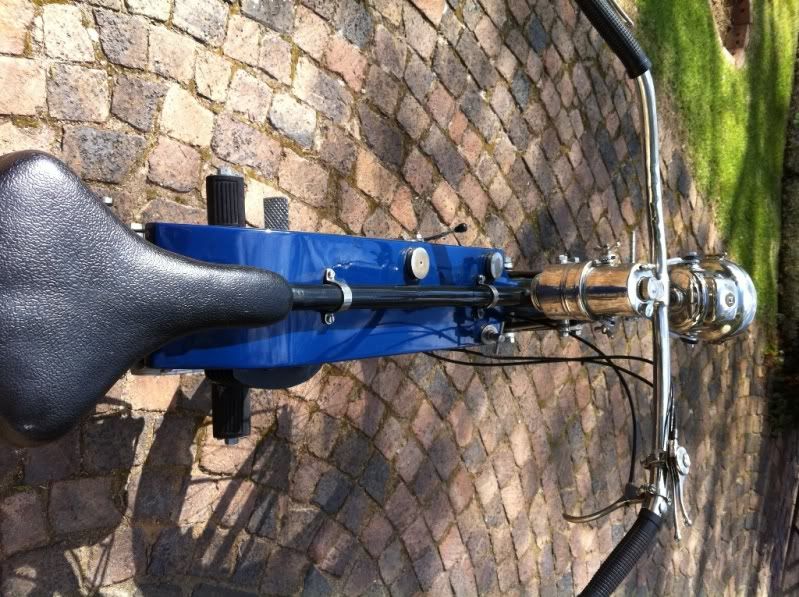 Front view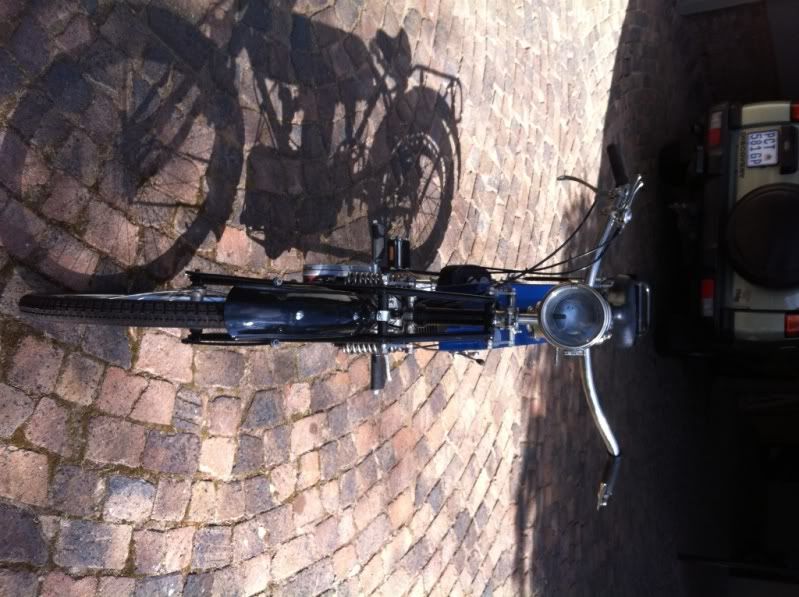 controls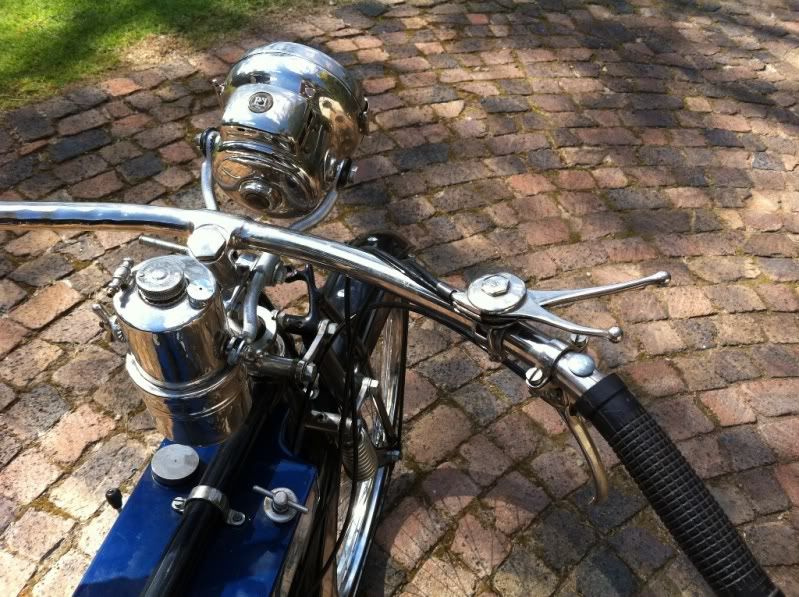 Tank, with integrated fuel /oil tank. Notice the oil pump on the right, operated by the rider to feed the motor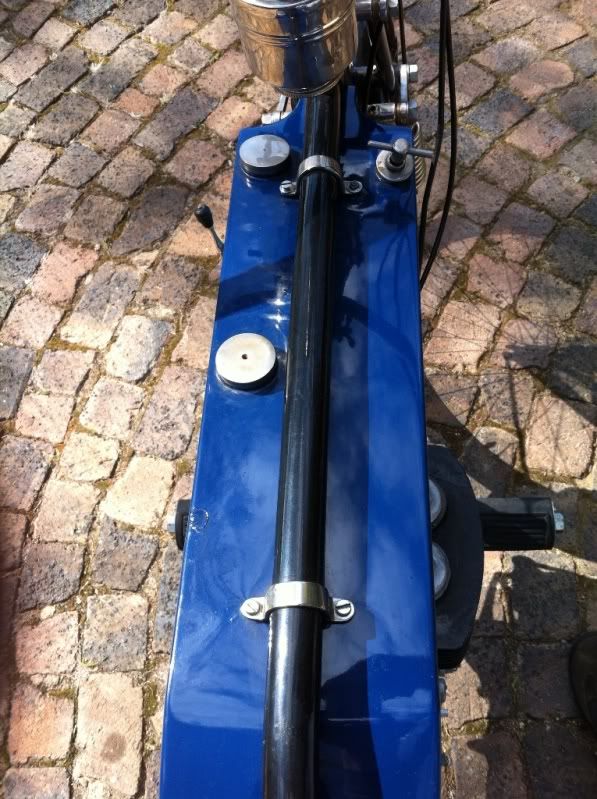 Motor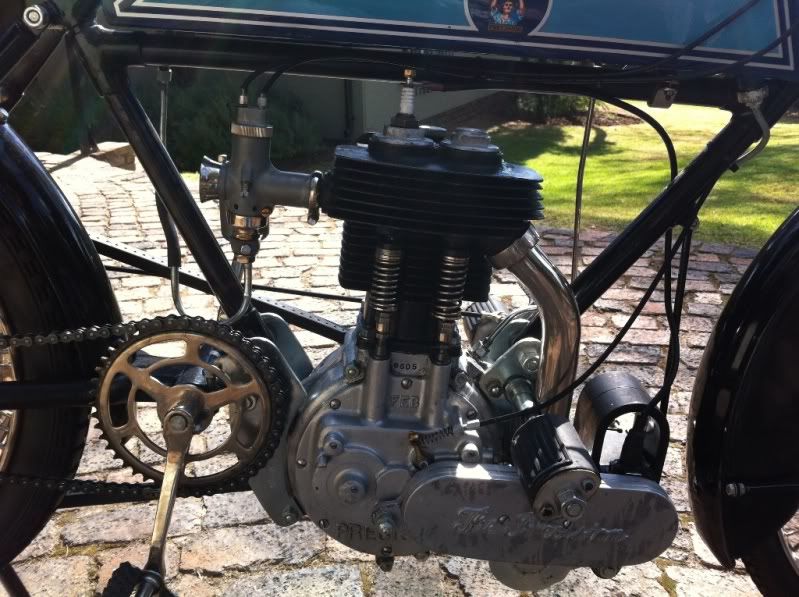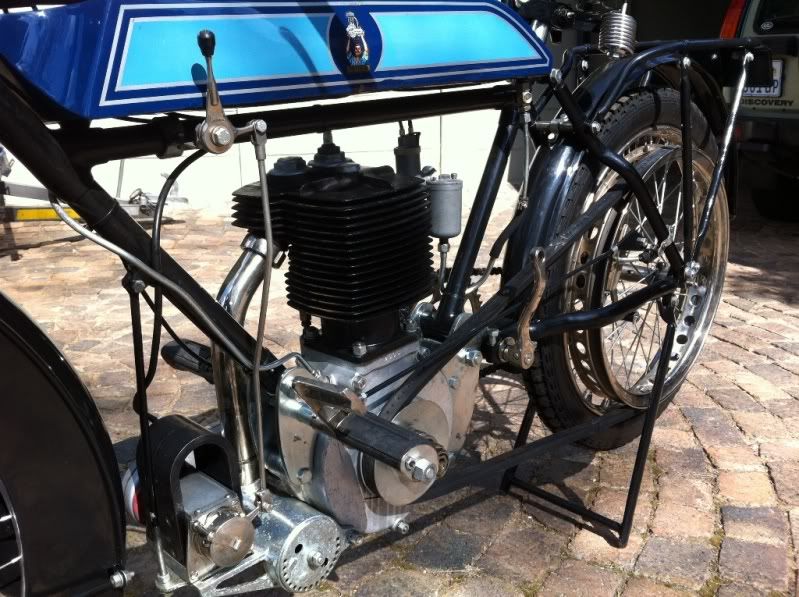 Rear wheel with drive belt
Drive belt on crank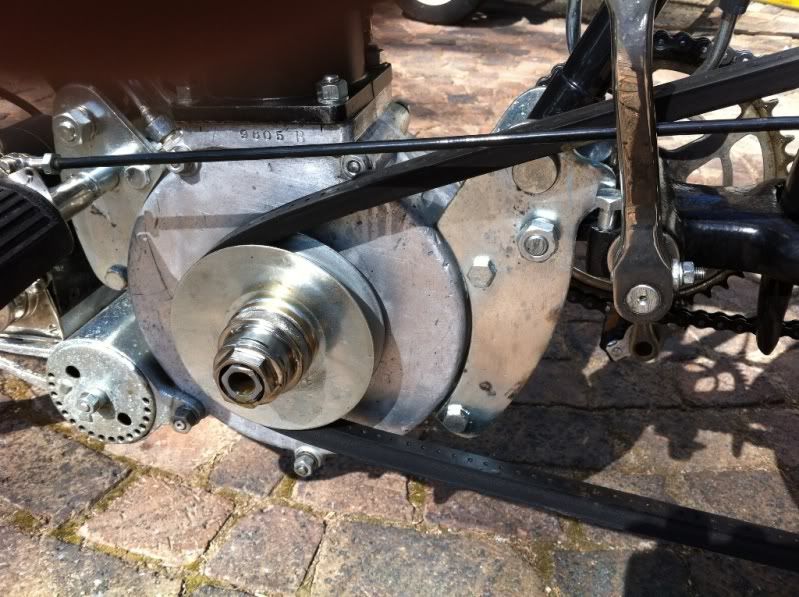 Rear wheel brake - just a piece of shaped wood
Headlight
Right side
Left side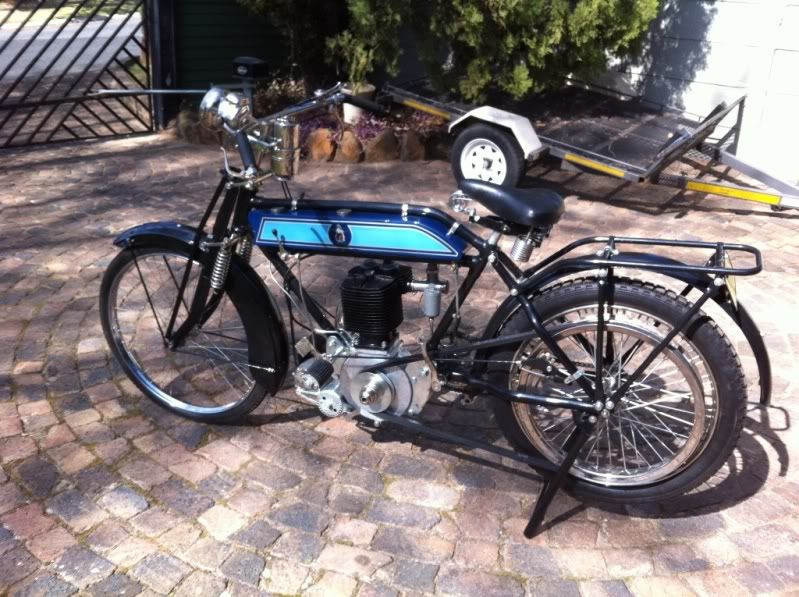 Hope you enjoy!